Where to Find Great Business Networking Opportunities
People have been seeking connection with others for thousands of years, yet business networking is a relatively new phenomenon. The more you get out there and network, the more you'll meet people with whom you can create genuine, mutually beneficial relationships. So, if networking is one of your preferred marketing mediums, the key is to find regular networking opportunities and start building relationships. Here are 8 ways to find places to network.
Networking Sites
Check out networking sites where people list events you can attend. The most popular ones are Meetup and Eventbrite. They list meetings in your local area based around various themes, and it's an easy way to find events to attend near you.
Social Media
In the same way, you can find events listed on social media. People will advertise opportunities in their news feed and some platforms like Facebook allow you to create events. Use the search function to look for networking opportunities using relevant keywords.
Another option is to join various social media groups that align with your industry. You may hear about networking opportunities through group members or the group itself may have occasions when you can network with each other.
Friends and Colleagues
Keep in touch with friends and colleagues regularly and you'll naturally hear about opportunities to network. You can find great places to go through word of mouth and have someone to attend with.
The Local Business Community
Connect with your local business community and look for events happening around town. A great way to get information in one place is to join your locality's Chamber of Commerce. Some of these organizations have an online directory for members. Another benefit is that you'll become better known in the offline business community.
"The new form of networking is not about climbing a ladder to success; it's about collaboration, cocreation, partnerships, and long-term values-based relationships."


Porter Gale
Industry Organizations
Look for organizations in your industry that you can join. They'll often host events where you can meet other professionals in your field. A popular source of networking is at conferences and conventions.
Influencers in Your Niche
Follow influencers in your niche. These are the social media users who receive the most attention and are most active. They'll often talk about events and opportunities that they're excited about attending. Because they attract a wide section of the community the opportunity for connecting with a variety of people through them is high.
Speeches and Presentations
Although they're not specifically designed for networking, speeches and presentations are sometimes good opportunities to network. Look for presentations where the people you would want to connect with are attending. It's amazing how many connections you can make during a coffee break.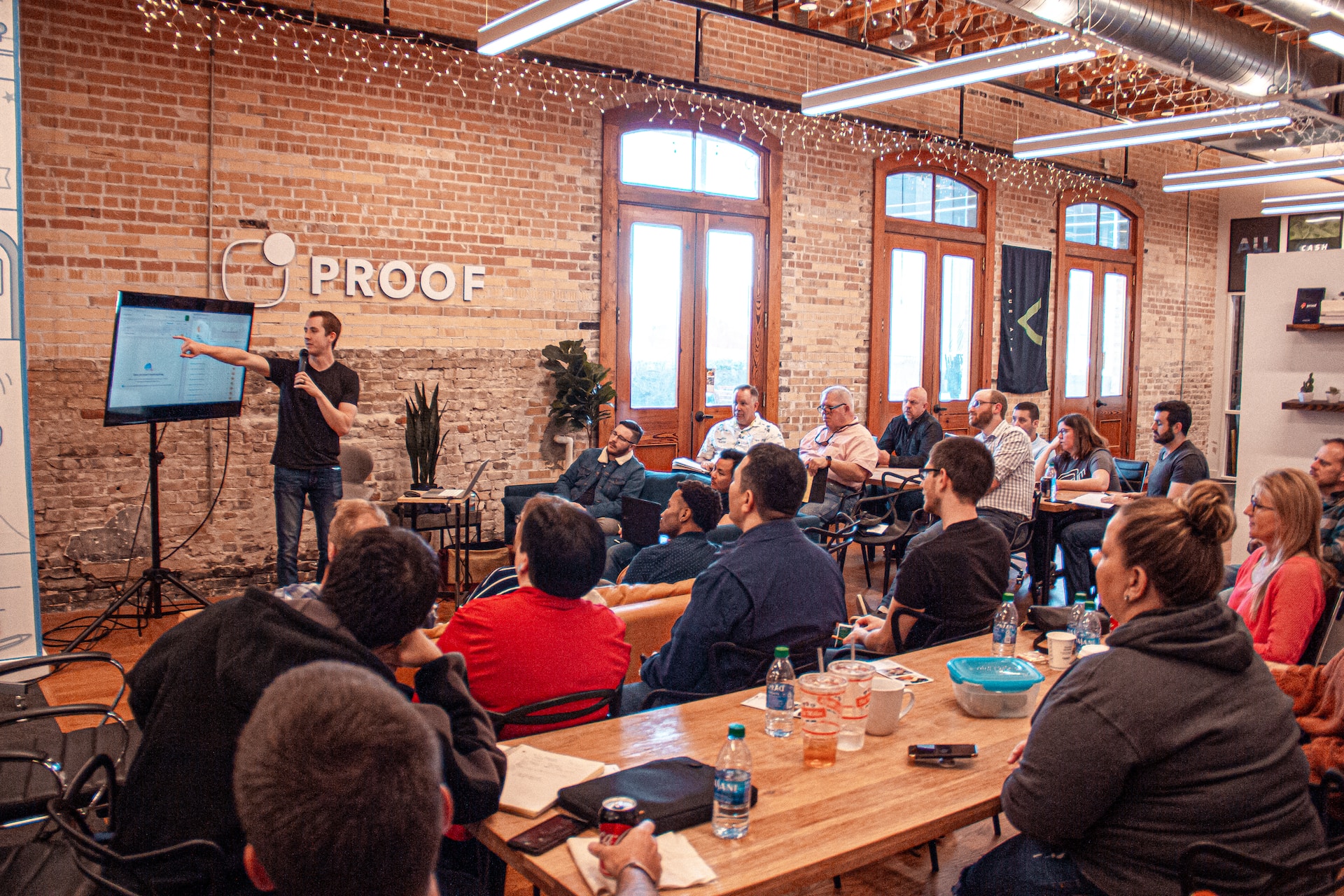 Create Your Own Event
Host your own networking event. You can advertise it on social media and other online marketing channels. Include speakers, activities, and refreshments to give people something to do. There are many tutorials and information about how to create and host your own networking event online. An added bonus is that you increase your own authority by doing this.
Making the Most of Your Networking Opportunities
Because it takes a great deal of effort to attend networking events, you need to make each one count. Start by identifying your goal and the type of person you'd want to meet to achieve this goal. Then, for each event, research who will be there to determine if the type of person you'd like to connect with is likely to attend.
Prepare well by identifying your own unique value and creating an elevator speech that explains who you are, what you do, and the benefits of knowing you. Get organized with a plan for following up with those you meet so you can start building a beneficial relationship right away.
Networking is a numbers game, and you learn to master it by being open and approachable, so get out there as much as you can and start meeting people today to build your business network.
Do you want to learn more about building a profitable business network? Check out my free gift, Networking Secrets For Women Entrepreneurs, which teaches you how to network confidently and successfully.